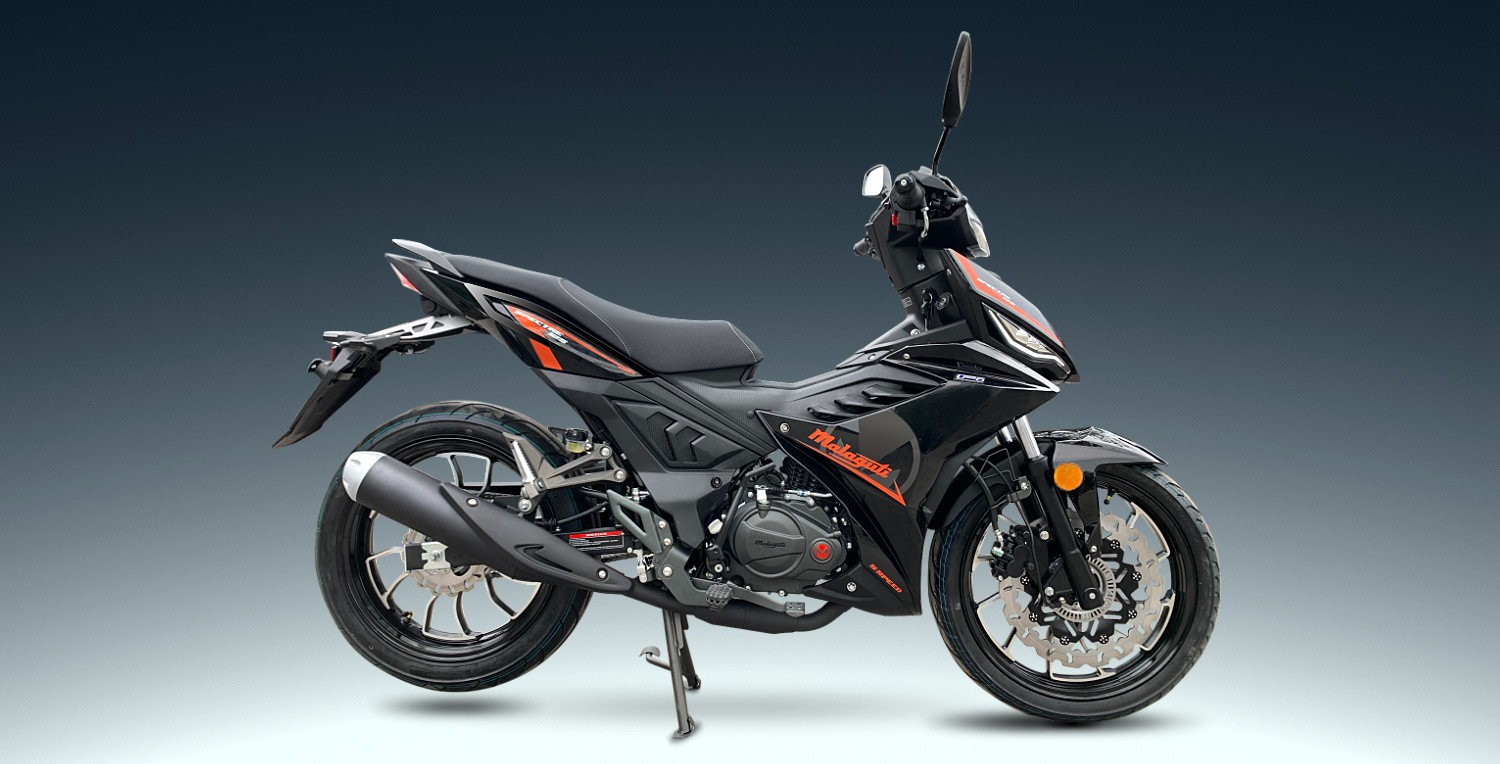 News
Malaguti SPECTRE GP 125: The new super cub from KSR Hellas!
KSR Hellas launches the new Malaguti SPECTRE GP 125 in Greece!
KSR Hellas, a subsidiary of the KSR Group, the largest distributor of motorcycles in Europe, constantly expanding its range to new categories of motorcycles, is pleased to announce the introduction of SPECTRE GP 125, the new sport duck of the Italian historical brand, into the Greek market in January. Malaguti!
The Malaguti SPECTRE GP 125 meets Euro 5 specifications, featuring a powerful 125 cc engine with EFI fuel system, combined braking system (CBS), 5-speed clutch, modern design and sharp appearance with modern details, full LED lighting, USB port, digital display and analog tachometer, disc brakes 320mm front and rear 190mm daisy type, 17΄΄ alloy wheels with tubeless tires and Monoshock rear suspension.
The Malaguti SPECTRE GP 125 will be available in three striking color combinations: Corsa Black / Red, Toro Black and Neve White.
The proposed retail price of the new Malaguti SPECTRE GP 125 will be announced in January and is expected to be highly competitive in terms of model features as well as the special conditions faced by the two-wheeler market worldwide, with excessively high product shipping costs at the same time as raw material prices are on the rise.